While you're here….

Loading ...
Professional Articles/Videos
Meet the Staff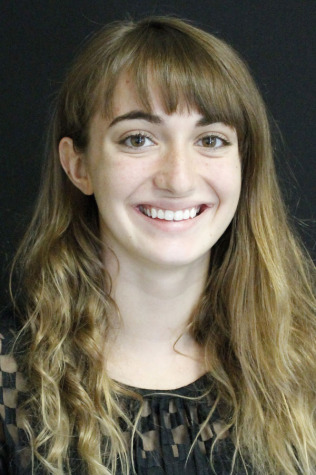 MacQuaid Brennan
staff writer
Hey y'all; so somehow you came across the best profile ever, and now you can smile at the stupidity of my sentence structure. I'm a sophomore, it's my first year on staff, and oh honey do I have opinions. Everyone knows where they stand with me and I am not shy about voicing what I have to say, so if you get offended I apologize in advance. If you ever need to find me check the local pools. I'll probably be in one of them suffering through another set.
Today's generation has its nose deep in all of the latest technology and social medias, but are these new ways to connect rotting the minds of people or allowing new and... Read More »
July 23, 2014
View All »
Imagine it's your last day of high school. Your high school education is over and you're off to college. You know what you want to major in,... Read More »
May 16, 2014
View All »
Q: How long have you been playing tennis, and how did you get started? A: I got started when I was five years old, and I played at the Country Club. Q:... Read More »
July 23, 2014
View All »
Upcoming Games
Fri, Sep 19
Football
vs. Capital at Memorial Stadium

Sat, Sep 20
Volleyball
vs. Billings Senior at Billings

Mon, Sep 22
Golf
vs. GFH at Crosstown

Tue, Sep 23
Volleyball
vs. Butte at Butte

Fri, Sep 26
Football
vs. Flathead at Memorial stadium

Fri, Sep 26
Volleyball
vs. Billings Skyview at CMR

Sat, Sep 27
Volleyball
vs. Bozeman at CMR

Thu, Oct 02
Golf
vs. State meet at Bozeman Bridger Creek

Click on any sport above to see a full schedule for that sport.
Advertisement - SNO Ad Network
Print Edition - September 2014
Greighsen Adams, Staff Writer
Every teacher has a story. This is Brian Crosby's. Crosby—in addition to being the new girls' Varsity basketball coach— is both the video production teacher as... Read More »
June 3, 2013
View All »
Most book adaptations are enough to make fans of the books hit their heads against walls. With errors to be made in storyline, casting, and execution, it's not surprising... Read More »
July 23, 2014
View All »
Tweets by @SportsStampede