CMR Calendar of Events
October 13, 2014 – Fall concert


7:30 pm, General

October 14, 2014 – Picture re-takes


7:30 am, General

October 15, 2014 – PSAT in media center


7:45 am, General

October 16, 2014 – All-State music festival


N/A, General
While you're here….

Loading ...
Professional Articles/Videos
Meet the Staff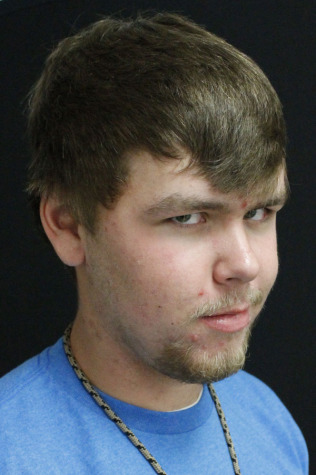 Nate Johnson
staff writer
Hi I'm Nate and this is my first year on staff. I am a senior this year, and I love being a Rowdy Rustler. I enjoy long romantic four wheeler rides by myself, and I'd rather be outside right now. I spend my free time enjoying nature with my puppy, and I like to stare at nice vehicles.
Today's generation has its nose deep in all of the latest technology and social medias, but are these new ways to connect rotting the minds of people or allowing new and... Read More »
July 23, 2014
View All »
Bailey Collins, staff writer
Feminism is the belief that all people are equal, without regard for (biological) sex or gender choice. This seems like a simple enough definition, doesn't it? Yet a feminist... Read More »
September 25, 2014
View All »
Q: How long have you been playing tennis, and how did you get started? A: I got started when I was five years old, and I played at the Country Club. Q:... Read More »
July 23, 2014
View All »
Upcoming Games
Tue, Oct 21
Volleyball
vs. GFH at CMR

Fri, Oct 24
Football
vs. Billings West at Billings

Fri, Oct 24
Volleyball
vs. Bozeman at Bozeman

Sat, Oct 25
Cross country
vs. State Meet at Helena

Sat, Oct 25
Volleyball
vs. Billings Skyview at Billings

Fri, Oct 31
Football
vs. Great Falls High at Memorial Stadium

Fri, Oct 31
Volleyball
vs. Billings Senior at CMR

Sat, Nov 01
Volleyball
vs. Billings West at CMR

Click on any sport above to see a full schedule for that sport.
Advertisement - SNO Ad Network
Print Edition - October 2, 2014
Greighsen Adams, Staff Writer
Every teacher has a story. This is Brian Crosby's. Crosby—in addition to being the new girls' Varsity basketball coach— is both the video production teacher as... Read More »
June 3, 2013
View All »
Students Explore Yellowstone
Clara McClain, Staff Writer
Don't get me wrong. I love the film version of  "The Perks of Being a Wallflower", but it really didn't do the book justice. The movie skipped over a lot of the dominating... Read More »
October 8, 2014
View All »
Tweets by @SportsStampede