2017-2018 CMR Student Government
Student Body Officers
President: Nico Sanchez
Vice-President: Julia Gremaux
Secretary/Treasurer: Cole Strong
Senior Class Officers
President: Mackenzie George
Vice-President: Rebecca Bergman
Secretary/Treasurer: Bridger Brady
Senior Senators and Representatives
Abby Allison, Gerrit Bloemendaal, Shakira Brien, Emma Tovson, Annabella Aline, Olivia Bauman, Molly DeMarco, Nate Moore, Josh Reeves, Jacob Smith
Junior Class Officers
President: Jayson Ingalls
Vice President: Mario Roque
Secretary/Treasurer: Carly Cushman
Junior Senators and Representatives
Johnnie Frick, Nathan Hessel, Hayden Hilyard, Anna Rich, Mike Brien, Bearen Buckler, Gabrielle Pope, Chris Stubblefield
Sophomore Class Officers
President: Madison Mitchell
Vice-President: Rylee Mitchell
Secretary/Treasurer: Manuel Montoya
Sophomore Senators and Representatives:
Kellen Borggard, Grace Carr, Andi Newbrough, Connor O'Hara, Emma Bergman, Kiely Gunderson, Kaylee Karjala, Gail Parambi, Peyton Peterson, Quinn Soltesz,
Staff Profile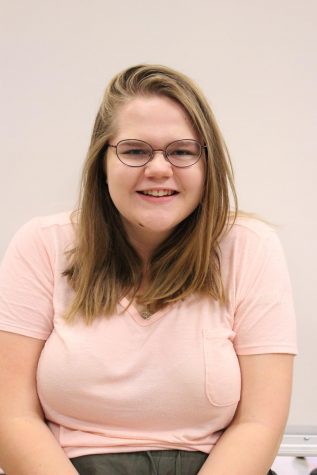 Holly Spragg
Staff Writer
I am Holly Spragg and this is my first year on the Stampede staff. I am a sophomore. I have a pet hedgehog named Luna. I have 2 golden retrievers and 2 corgis. I also have an orange...