2017-2018 CMR Student Government
Student Body Officers
President: Nico Sanchez
Vice-President: Julia Gremaux
Secretary/Treasurer: Cole Strong
Senior Class Officers
President: Mackenzie George
Vice-President: Rebecca Bergman
Secretary/Treasurer: Bridger Brady
Senior Senators and Representatives
Abby Allison, Gerrit Bloemendaal, Shakira Brien, Emma Tovson, Annabella Aline, Olivia Bauman, Molly DeMarco, Nate Moore, Josh Reeves, Jacob Smith
Junior Class Officers
President: Jayson Ingalls
Vice President: Mario Roque
Secretary/Treasurer: Carly Cushman
Junior Senators and Representatives
Johnnie Frick, Nathan Hessel, Hayden Hilyard, Anna Rich, Mike Brien, Bearen Buckler, Gabrielle Pope, Chris Stubblefield
Sophomore Class Officers
President: Madison Mitchell
Vice-President: Rylee Mitchell
Secretary/Treasurer: Manuel Montoya
Sophomore Senators and Representatives:
Kellen Borggard, Grace Carr, Andi Newbrough, Connor O'Hara, Emma Bergman, Kiely Gunderson, Kaylee Karjala, Gail Parambi, Peyton Peterson, Quinn Soltesz,
Staff Profile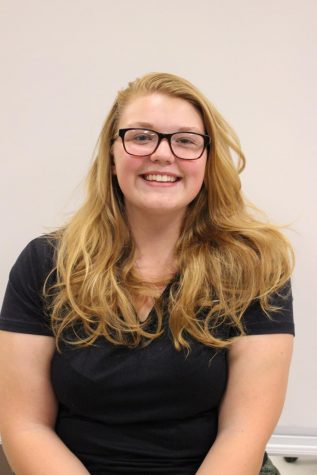 JJ Slater
Staff Writer
My name is JJ Slater and I am a junior here at CMR. This is my first year as part of the newspaper and I am super excited to show off my writing. I have 2 dogs and their names are Chip and Max. My little...